when order brings co

nform

ity,

CHAOS

brings uniqueness.
((

click shirt to add to cart // swipe for additional photos.

))

*zoom for details*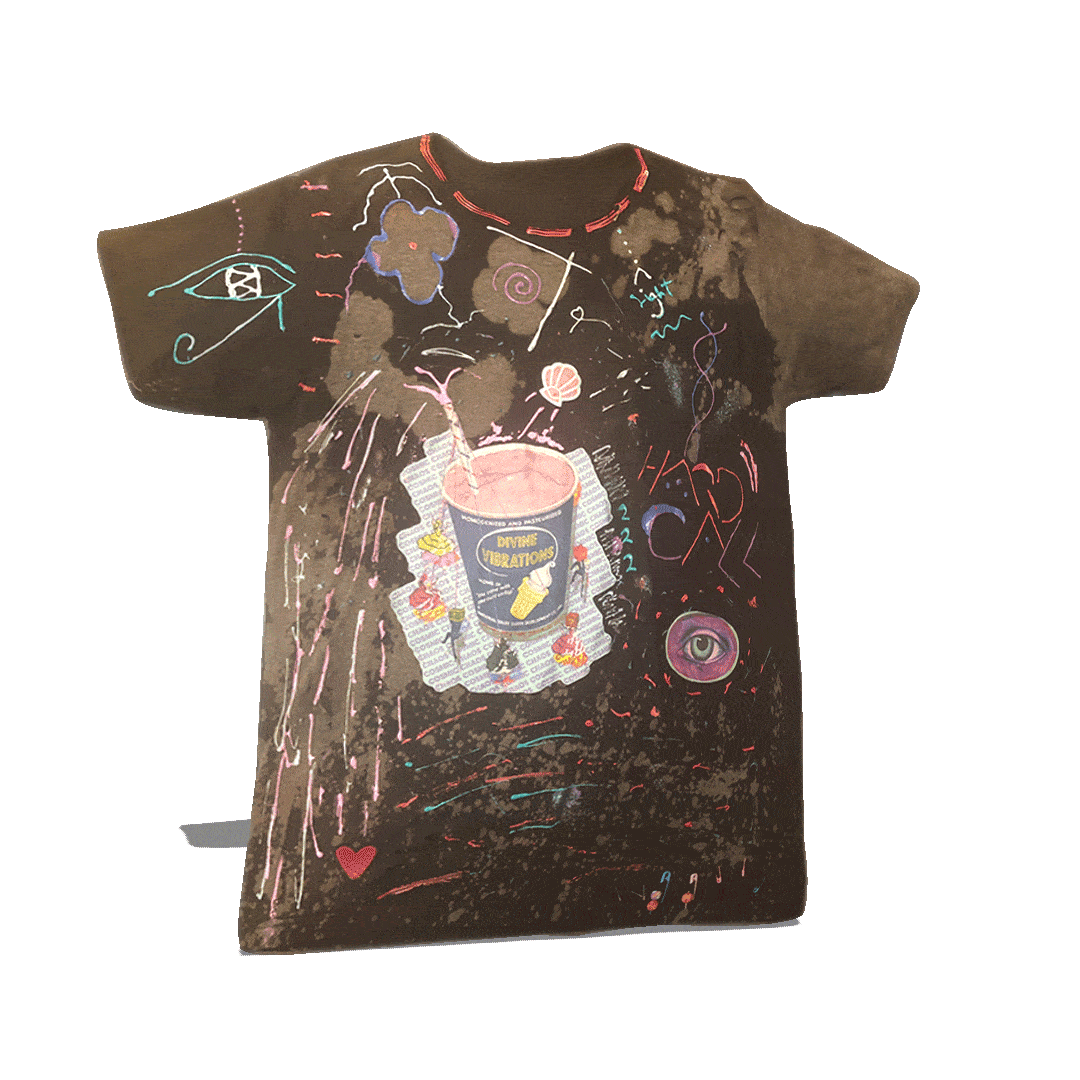 This

1 of 1 collectible

is inspired from a vintage Diary Queen ad w/ a chaotic twist. 🌀— designed and produced as a unique art piece 💜

1) Reverse-dyed with bleach and assorted pastel fabric dye colors.

2) 3D fabric graphics are digitally designed, printed, color treated, and Hand-stitched onto the piece.

3) Features 3D fabric paint in assorted colors.

4) Includes multiple embroidered patches, also hand stitched onto piece.

5) Carefully distressed, torn, and dazzled with stacked colorful pins.